What birthday picture captions say about a person is a lot different than what others see. Close friends and family members are able to decipher the hidden meanings within your words and find the real meaning of your birthday picture captions.
Birthdays are a very special occasion. But how can we make them special, unique and memorable? If you are looking for some suggestions, you've come to the right place! I've got birthday picture captions already prepared for you, free for your liking. Even better, there's no need to stress yourself out and think about it too hard, since we have these relatable captions ready-made for you. Let's celebrate birthdays with my list of captions!
Birthday Picture Captions for Instagram
Happy birthday! I would have invited you to my party, but that's not what your birthday is all about. It's the day when your loved ones are supposed to acknowledge how special you are. You have made my life worth living and I can never thank you enough for all the love and support that you have given me. My wish is for this birthday and every day to be a beautiful new chapter in your life.
Thank you for being a part of my life. I knew that all I wanted in life was to spend time with someone like you. And when those two wishes came true, life turned to be a bed of roses for me. I love you very much! Happy birthday, mom!
Happy birthday to my favourite brother! You are the best elder brother anyone could have asked for. We always had a great time playing and I'm so glad I had you around then! Have a wonderful year ahead!
Happy birthday, mom! I wish you a life filled with the happiness you have always brought to me. You have been my most sincere friend and I cherish the relationship we share.
I hope you have a wonderful birthday! I feel blessed to have you in my life, and I admire your courage and resilience.
May you have an amazing year ahead! Hope this special day brings lots of joy and happiness. You deserve the best in life!! I am proud of you and you mean to the world to me!
Your birthday is a reminder of the countless blessings you have brought into the lives of everyone that knows and loves you. I wish you happiness, health and prosperity in return for all that you have given!
Since it is your birthday you deserve a little more than usual. So I will dedicate this piece to you. You are my best friend and a wonderful BFF. Today, I wish you an enlightening new year ahead. Happy birthday and may success mark every day you experience in the coming year.
Special days are the ones to be remembered. I hope you enjoy this special day to the fullest and remain happy. Happy birthday!
This is the time for you to relax and just live up to your birthday! Sure, we will be with you always but it's not every day that we can hear you cursing us for your lost childhood. So go ahead and blow out the candles, no one here will stop you to do it.
My heart is feeling blessed and very happy because of the arrival of your beautiful face on this earth. I know that you have brought so much joy to my life with your cute habit of sharing all your toys, especially when you seem to love everything in the whole world so much. Thanks for making me a proud mommy! Happy birthday!
It's your birthday. You are getting old now, and I hope you can get a rest on this special day. Enjoy your special day!
It has been a long time since we last met, but I thought of you regularly and missed our old times. This informal get-together will let us catch up with one another. I hope you have the most wonderful birthday!
Thank you for the sacrifices you have made all these years, and for the love, you have showered me with. Today is your day, and I am proud to be a part of it. Have a great birthday!
Today I want to thank you for being the best mother anyone could ever hope to have. You are caring, loving and always put your family before yourself. Thank you for putting up with me and my antics. Happy birthday.
I remember when we were kids, and you used to come to my place just to play. On days I would be upset, you were always the one that could make me laugh. You were always there for me and I am glad you still are!
I am grateful for all the support you have given me
On your birthday I would like you to know that no one else in this world is as special as you. I am so glad that you are my sister, and I look up to you. You have taught me everything worth knowing in life. Wishing you a happy birthday!
I have always believed that true friends are hard to find. I am grateful that I can share my life and my daughter with such a good friend like you. Thanks for being a source of happiness in my life, I wish you a very happy birthday!
Your birthday celebration has released the entire inner spirit of festivity inside me, where I look forward to celebrating every day of your birthday. Birthday wishes to you always! Have a pleasant birthday celebration!
I can't find the right word to describe my feelings for you on this special day. What I want to wish you is the best on this birthday as well as for the one in years to come. Have a bright future ahead!
One day, you will realize that I have always been with you and my heart was never apart from yours. You will know that I loved you no matter what anyone said or thought. Have a great birthday!
All you want for your birthday is my company? I guess I am here to make you happy. You are like a part of me, and I want you to be happy all the time.
Happy birthday!!!! We are going to have a great time, I know where we are going!
Hope your day is as wonderful as you are. May God bless you with more years of happiness, laughter and love in the future! Happy birthday my dearest!
We have lived a thousand lives, and we are still just children! Please accept this small gift from a co-child, and your friend, to help you on this very special birthday. I hope you have an awesome day!
Oh dear, you are all grown up now and have your own family! Bless you, for all that you have done for me. I am proud to call you my daughter. Wish you a lovely birthday
Happy birthday to my friend! You mean a lot to me and I can't imagine my life without you in it. Let's celebrate your birthday and continue being the best of friends.
Let me start by wishing you a very happy birthday! You have been my best friend and brother all my life. You are an amazing friend, brother and son who loves me unconditionally. I could never ask for more. Happy birthday!
Happy birthday to a person who is really good in everything, from business to leadership. Thank you for being my mentor! I wish you all the best on your birthday!
Your friendship gives me strength, advice, support and love. My life is much happier and secure now that I have a friend like you. Happy birthday for always being there for me!
You are the reason I have always been able to do my best. You have made everything in my life worthwhile. Happy birthday, momma, you deserve all that is good!
Faith, your life is an inspiration. Your friendship is invaluable. May you continue to grow in all that you do! Happy birthday my friend!
On your birthday, I'll express my gratitude for your unconditional love and support. Love and care like yours has given me faith in humanity. Meanwhile, you will always be in my heart as you have entered into my lungs!!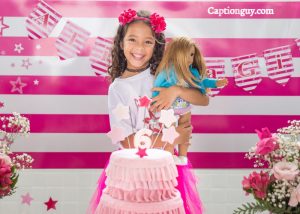 Happy birthday! I wish you all the best and I hope our friendship continues to grow stronger in the coming years. Thanks for being a part of my life.
Not everyone can be like you. In fact, very few people are as efficient and efficient as you are. For this, I wish you a fantastic birthday!
My heartfelt wishes to you on the most special day of the year – your birthday! May the best in our lives last forever and ever.
You are the best mother any child could have asked for. Happy birthday, mom, and I love you so much!
You have always been there for me in difficult times. I am sure, you will make the day worth living. Happy birthday!
Happy birthday to my dearest mother! You gave birth to me and brought me up with love. I hope someday I will be able to make you as happy as you have made me.
I'm thankful for an angel like you, who has been and always will be there with me. I love you and wish you a very happy birthday!
HAPPY BIRTHDAY, PAT! I wish you an amazing year ahead filled with love and laughter.
Happy Birthday my dear friend. I wouldn't be the person I am today without you. You have helped me become the person that I want to be, and you have given me a better sense of who I am destined to be. I hope your birthday is filled with lots of happiness and joy my wonderful friend.
It's your birthday, and I want you to know – that through all the laughter and tears, we've shared together – my love for you has grown.'
I cannot believe how much you have grown! Wishing you many more happy birthdays to come.
Happy birthday to my father! I hope you have a fantastic time celebrating your special day. I love you and wish you health, wealth and happiness always.
Today you are one year older – I cannot believe it! Do you remember your first birthday? I doubt it, but I hope you have enjoyed the day. You are responsible for most of my childhood memories and for your friendship I can never be thankful enough.
On your birthday, I send you my warmest wishes. I wish you much more joy and happiness in the future.
As we grow older together with each passing year, I realize that my love for you grows stronger and stronger. Happy birthday!
Happy birthday! I am grateful for all the memories we have made and hope that many more lie ahead. Thank you for being a great mother and my best friend. I can't wait to celebrate this birthday with you, Mark.
Hello, son. It seems like only yesterday you were born and today you are turning 21. Unbelievable! I am glad that you are a part of my life and I am thankful to God for giving me such an amazing gift as you on this special day.
Happy birthday, darling! I love you and today is a great day to celebrate with your friends and family!
You never cease to amaze me! You are a gem of this generation – a smart, educated and caring person. I couldn't have asked for a better friend. May you achieve all the happiness in life and always be surrounded by love. Happy birthday!
May you always be a star in the sky, shine like the warm sun and feel like the gentle breeze. Wishing you a heart-warming birthday!
Happy birthday! You are the best friend I have ever had and I am lucky to have you in my life.
Happy birthday John. May your life be filled with much joy and happiness every day! We are blessed to have you in my life.
Today should be a special one for you, as it is your birthday. You have been my mom all along. You have made me who I am today. Thank you for loving me and taking care of me. I wish you a very happy birthday!
I take this opportunity to wish you a very happy birthday! You have been an immense source of support throughout my life and I love the role model you have become for me. I pray for your happiness and success in every aspect of your life and look forward to spending many more years with you.
On this special day, I wish you a very happy birthday! I know, your life always revolved around me and my happiness. You have taken care of me and made me who I am today. Thank you are small words compared to all that you have done for me. Your support is something I will never forget in my life. Happy Birthday.
On your special day, I wish you love, happiness and laughter. May you find joy everywhere you go, love every person that you meet and always look at the bright side of life. You are a wonderful person and always so precious to me and I want to celebrate your birthday with you. Have a happy special day!