Captions are an essential part of every Instagram post. You may already have some captions but it is so difficult to discover new ones. That's why I'd like to help you with searching for new food captions and highlight other food photographers who often help you, as well.
Being an Instagram influencer is a full-time job. Why? Because Instagram is a 24/7 place where millions of people are waiting to see what you will post next. It just happens that you have what they want — your food photos! This is why thousands of people scour the web every day looking for new captions for their food photos. Well, I have news for you: we've created this list of word-for-word food captions so that your food photos can spread all the way around the world in no time at all!
Food Captions For Instagram
1. Did someone say "tostada"? We made it happen 🥑🍅 #chicken #queso #tostada
2. You deserve a break today, so head over to our restaurant and try out our new breakfast menu. #happypancakeday
3. Today we're featuring our take on the popular from-scratch chicken wing recipes popping up across the country.​
4. Graze and gaze at the same time. The outdoors is your new dining room.
5. ☕️Nothing feels better than coming home to a cozy house filled with the smell of freshly baked bread…especially after grocery shopping 🛒.
6. Go ahead. Have your pumpkin spice, and eat it too. These magical new cookies taste like a cold, bubbly glass of PSL—no drink required. 😍
7. When it comes to fall, I'm totally not a pumpkin kind of gal. Instead, I embrace the season with all its comfort food perks—mac & cheese, stuffing, mashed potatoes, and dinner rolls (just to name a few). Not only
8. There's just something about the crisp air of fall that gets us so excited for the holidays. 🍂🎃
9. It's the little things in life that bring us joy—like the first bite of pumpkin chocolate chip muffins!
10. A toast to the silly things that keep us going. 🍷
11. Made with love. (And figs, avocado, kale, and cream cheese.) #madebyyou
12. Baby, it's cold outside …but you still look good enough to eat! 😉 #PerfectDate
13. Get ready for some #fallfun with @xxxxxxx®. Check out our favorites at dunkindonuts.com.
14. I'll see your doughnut and raise you a cookie🍪 #NationalChocolateCookieDay
15. Burgers and brews, that's what we do. 🍔🍺
16. It's that time of year when you realize the weather is changing. The leaves are falling from the trees, which means it's time to make a batch of these brownies. 🍪 #
17. Let the flavor explosion begin! 🍔 ##
18. Our house in the mountains, on a cliff 200 feet above the sea! #TreatYourself ☀️ #vacationhome
19. Bringing the best of summer one last time with these last-minute bbq ideas.
20. New York City is the great teapot of the world, and I like my tea piping hot. 🍵
21. #tbt to when we got some funny looks from the people in line for catering last week. ¯\_(ツ)_/¯ #stuffedcrustpizzaallday
22. Mmmm, there's no sweeter way to get your oats than with a drizzle of honey. 🍯 First photo: @xxxxx, second photo @xxxxx.x
23. Tacos. Pintxos. Ramen. Burritos. Dumplings. Yes, we travel the world in search of new flavors, but we're never more at home than on the Bayou; we're always happy
24. Everything tastes better when you're at home. Well, except trying new things. That's best done laughing & sharing with friends and family.
25. Live. Laugh. Love. It's the best time to be vegan!
26. Wild Arugula is at the peak of freshness. If you want to know what it tastes like, here are some adjectives for you: earthy, nutty, and peppery. What does your palette prefer? 🍚
27. Who's ready for National Donut Day? We are! 🍩 Get 10% off a donut cake this Thursday, 6/2 with code NDD10. Offer valid in-store and in our shop from June 2 –
28. Finally, the perfect pair of earrings for #nationaldogday. 😻☕
29. Get your greens in with this simple smoothie. Just add coconut water, spinach, and banana 🥥 #greensmoothies
30. There is a little slice of heaven on earth. It's orange, crispy, and makes the perfect bed for cold chicken salad. 🍊
31. The key to a vegan food Instagram account is lots of colorful foods in blissful harmony. It's also very important to convey authenticity and positivity."—@xxxxxxx #veganfood
32. This is my favorite way to start the week. "TGIF" ☀✨ #foodiegram #nomnom #mealfie #grubhub
33. All stuffed up with this Asian-inspired noodle salad that's full of umami flavor. 🍜☕ #foodiefriday
34. Can you catch the flavor?! We're celebrating #NationalIceCreamDay with a scoop of something sweet. Tell us your favorite ice cream flavor and you could win $500 in free toppings! 🍦 #free #icecream
35. From our friends at BuzzFeed: 10 things you'll totally recognize if you're a student. 🎓 #stuffstudentslike
36. Pumpkin, peanut butter, chocolate, and a thick layer of dark chocolate ganache. There's no better way to start fall than with this rich and creamy no-bake pumpkin roll cake 🎃 #pi
37. This photo is a combination of the following hashtags in the caption.
38. Food is the cornerstone of any gathering or celebration. And no matter how you choose to enjoy it, there's nothing we eat that doesn't taste better when it's made with love, shared with friends, and enjoyed with
39. Feeling all tingly ????️ 🍌 #foodie
40. Wake up and smell the goodness. This Saturday we're changing things up with an all-day breakfast menu, bottomless mimosas, and a kid-friendly brunch 🤗 #foodtober
41. A coffee table book for a restaurant that wants to inspire people to have dinner parties
42. Whether you like it or not, summer is coming to an end. Make sure you're STAYING FIT this Labor Day weekend! #healthy #fit #vegan #vegetarian
43. 🍳Throw it back to that granddaddy of all comfort foods: Macaroni and cheese. The best part is, this cozy creamy dish comes together in just 30 minutes with the help of Campbell's Creamy Condensed Soup and Pepper
44. Sun-dried tomato, mozzarella, and basil panini lovers unite.
45. This is the definition of baking to me 🍰 😋 #food #baking #dessert
46. Be annoyed if you must, but a pumpkin spice latte is a happy thing. 🍂
47. It's time to put the turkey down and ramp up our pie game 🎃 #thanksgiving
48. Robert De Niro's favorite. #weddings #cocktails #celebrations
49. I love this time of year its soups and stews time #adventure #fall #goodtimes
50. 🍕🍜 👽 @In N Out Burger</span>
51. For more picnics with friends & family in the great outdoors, follow along on our journey. 🌲🌿🍓
52. Whole grain oats, chia seeds, banana chips + flaxseed — a new quick breakfast favorite from @grace_erickson
53. It's a given that we'll miss the ripe, juicy strawberries of summer once October comes around. But with these recipes, we can have our berries and eat them too! 🍓
54. FridayFeeling when you realize that the weekend is rolling around again. Break out the pumpkin spice from your bag, tie-dye all your clothes, and paint your nails because it's finally #FallOver.
55. All that's missing from this crisp autumn day is a pumpkin spice latte. The leaves may be falling, but there's still time to savor the last few weeks of summer.
56. For those who like their pumpkin spiced latte in a venti-sized cup, we've introduced the new Pumpkin Spice Chai Latte.
57. We'll be there with coffee, cake, and our cozy Sunday vibes. One for every reason to celebrate. ❤️
58. Bountiful morning in New York City ☕🍞 ✈️
59. We tried this sauce and it was a beautiful thing. #wintereats
60. To celebrate #NationalBrunchDay, we're making it even easier for you to get brunch on the go.
61. There's nothing like good food and friends. And we've got both tonight. Cheers 🍻
62. Loving this new waffle recipe. Perfect for breakfast with syrup or peanut butter, or as a light meal with salmon and some buttered greens.
63. I could eat these pancakes all day 🧡🍪☕️
64. Now that summer is officially coming to a close, it's the perfect time for your hair to come back out of hiding. We see you! Let us bring out your inner sunshine with this textured summer hair inspiration.
65. Caramel apple in one hand, beer in the other – this is my idea of a good night. 😋
66. We're big fans of menu planning for dinner. Here are a few of our family's favorite easy weeknight meals that come together in 30 minutes or less…
67. The best part of waking up is 🍩 in your cup☕️ #coffee #instafood
68. ♥️ This photo from @xxxxxxxxx. . It's back to school time, but that doesn't mean that you have to give up your favorite sandwich. These chicken and cheese roll-ups look delicious 😋 . ..
69. Moments like these make all the time spent figuring out which fork to use worth it. 😏 #goodeats
70. NationalAvocadoDay 🥑 Today we are celebrating one of our favorite superfoods — the avocado. Find your perfect taste by pairing fruit with different types of avocado (e.g. Cocoa + Bacon, Citrus + Tomato).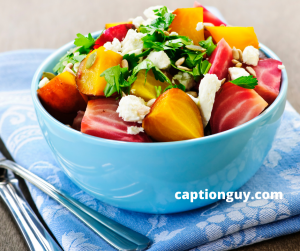 71. May the fork be with you" –the French. #foodiequote
72. Some things are better made at home, but sometimes you just need a good meal out. We've got you covered.
73. Feed your imagination with the bold, new Starbucks fall menu.
74. The perfect way to enjoy the last of summer and celebrate this time of year as we head into fall. 🌰
75. It's not an ordinary day when you can pet the animals in a petting zoo, then eat dinner at the same table as them." – unknown source
76. Good morning ☕☀️
77. Layered with the toppings you love (and some totally crave-worthy extras) This dream pizza makes for ten 🍕🍕🍕's.
78. A post shared by Coffee ☕️ (@xxxxxxx) on Oct 11, 2017, at 10:44 am PDT
79. It's gonna be a hot one! Comment with as many 🔥🔥🔥 emojis as you wish. #superspicy
80. There is always time for popcorn 🍿 We're all gonna make it. #Amexmadesimple
81. What a beautiful way to start your week with some fluffy pancakes. #pancakes
82. When you're so hungry you can't think straight but then you try something and it's the best thing ever.
83. Warming up the weekend with a stack of seasonal pancakes 🥞 #brunchtime
84. Starting your day with a steaming hot bowl of savory oats and veggies is a bright idea. 👌😍 #breakfastofchampions
85. Have a taste of the season with pumpkin spiced coffee ☕ #Starbucks
86. Oh, happy day! The sun is shining, the birds are singing, and the rainbow has arugula in it! 🌈🥗😊
87. Foods that say, "we're all good." 🍽 #Foodstagram #WeAlwaysWin
88. My son told me he was going to a candy factory, but in reality, it was an office building where he works." -Erma Bombeck #slowdown #foodporn #foodie
89. To the kitchen, to the pantry… and beyond. See how these cool food trends are taking over your Instagram feed 🍁🍦
90. New @xxxxxx recipes straight from the CSA! 🍄 The perfect combination of sweet, savory, and all-around delicious.
91. A beautiful beginning of fall from our food stylist @xxxxxxxxxxxxx – the perfect time to bake a pie!
92. Whip up something sweet with the new novelty chocolate bar from Ferrero and #freddo 😍
93. Eat your vegetables," they say. As if you could cut the cantaloupe with a fork and knife. 🍅🥃
94. We all need a friend that cheers us up when we're feeling down. Hazelnut spread from Nutella ® has some great friends in its nutty spreadable gang, like fresh strawberries and bananas—you'll love it on toasted bread
95. This fall we are thankful for you. 🍁 Enjoy your favorite seasonal Starbucks treats with pumpkin spice, caramel apple cider, and Halloween treats. #starbucks
96. Food has always been a cornerstone of bringing people together. We believe Momofuku should be no different.
97. Cocoa crusted chicken tenders, sweet potato fries with spicy ketchup, & juicy turkey burgers – it's time to #TreatYoSelf 🍟 #Easter
98. I can't get enough of our #NowTrending, #Fall flavor – the taste of what's to come. And it's going to be a gorgeous season.
99. Going classic with a delicious sandwich tomorrow. ❤️🍔 #spon
100. All aboard the candy train—it's a sweet ride ✨ #tgif
101. When the oven is ready, so are we. Every Sunday, get all the flavors you like at our Sunday Dinner Buffet. @pavilioncc
102. What's a girl to do on her free nights? Stay at home and whip up something delectable, of course, 😉
103. Join us for a fresh take on Mexican food. Taste our new market menu, open now at 2 locations in Venice and Santa Monica.
104. A slice of a life that is made simpler. A moment to bond. A little time for us.
"I bake because I love to eat." —Moliere
105. 👅👲 Get your fix of the red hot chili pepper during #Nachocacheo. To get special offers, check out our Facebook page. 🤤
106. So good, you'll forget it's good for you. 🥑 #FlatbreadSauce #GoLeanandGreen ##
107. For more Instagram captions, click below:
108. Come see why people are lining up for these summery salads 👌🏻
109. Stellar! We're celebrating four years of our stellar (cacao-nibbed) bar with 72% cacao, handcrafted in LA by our artisan chocolatiers. 🥝 #coasttocoast
110. Get your free cookie when you download the Cookie Monster app. #FREEcookie #cookie
111. Layering onions, garlic, and peppers to build an omelet worth savoring. #ooglyboogly
112. Wise words from a wise woman 👩‍🏫 #workingmom
113. Toasty ☺️ Ingredients: • a microwave • a spoon • 1/4 cup ground cinnamon 🔥 • 1/2 cup white sugar 🍯 …and an oven
114. Enjoying the first tastes of Fall. What are you looking forward to? #fallweekend
115. Warm, fresh bagels just out of the oven and sliced into our food cart in SoHo. 🥐🍞
116. This grilled cheese is so good I don't think it would even matter if there was broccoli in it 😃#brilliantbutters #ad
117. Fall, meet our 4 new handcrafted Starbucks Frappuccinos, available now. A personal treat. Yours to create: caramel apple spice 🎃, caramel brulee 🍫 & caramel macchiato 👅.
118. Hope everyone has a great day! Comment below with your favorite Trader Joe's product 🥗 #traderjoes
119. When the days start getting shorter and cooler, there is no better way to get warm than with a new brunch spot.