Mountain captions are difficult to write. Depending on what you want to say you can end up sounding cheesy and the mountain could be a backdrop rather than the theme. The natural landscape seen from a distance is uniquely captivating, presenting a vast array of intriguing colors and characters. So we've done the hard work for you and scoured Instagram for beautiful mountain images along with their respective captions.
People love mountains, and they love to post their photos on Instagram. Here are some of the best mountain captions to use with your mountain photo on Instagram:
Mountain Instagram Captions
1. MountainMade products are meticulously crafted to provide a seamless connection between your body and the mountain.
2. Fall in love this season with the nuances of the mountains around you—from greens to golds, from cool skies to warm nights.
3. Mountain climbing, lakeside view. #mountainlife
4. There is a serenity and calm in the mountains that, once experienced, never leave you.
5. Let time run out on the clock so you can start fresh on your goals. Let these #wilderness moments rejuvenate you & recharge your body, mind & spirit. Leave this place better than when you arrived for next's trip or challenge
6. I follow my heart and it leads me to the mountains.
7. I'd rather be at the top of a mountain than at the bottom of a hill.
8. Someday we will get back to these trails.
9. It doesn't take much to get yourself back in the wilderness. Just like it doesn't take much to get yourself back at your best, ready to face the world. 🌲
10. Leaning on the rock to watch the sunrise.
11. Find your POSE in the mountains. #FindYourPose ##mountainlife
12. After a long day, there's nothing more relaxing than a hike up your favorite mountain. #gopro
13. When you've got the itch to get out of town but the itch to stay in bed @xxxxxx resort has a fix m feel-good food for breakfast and dinner – with a killer view. #simplyadventure #bucket
14. Smell the fresh pine in the air, watch the world standstill as the snow gently falls to the ground, and take in all of God's creation's beauty. Choose your adventure with a new pair of Ariat boots.
15. Getting out into the fresh air can be invigorating. So get on your mountain bike and hit the trail. Get an adrenaline rush with this ride as you roam past Arizona's rugged desert scenery. Adventure is calling…
16. Kicking off summer with a trip to the top of my favorite mountain. 🗻
17. We are excited to announce that SkiBig3 Pass (formerly the Revelstoke Mountain Resort) has been acquired by Mont-Tremblant, Ontario! To celebrate this exciting news, we're dropping skis until the end of October
18. A smattering of fall color mixed in with the green summer forest makes this peak as scenic as a leaf-peeper's postcard. Each year, I hope to summit somewhere new and capture an iconic western landscape, with crisp, cool
19. We have the trails for you. From 1 mile beginner to 100 mile views, there's something for everyone.
20. You don't need a planner to find adventure around here. Mix up your routine with one of the 30,000+ trails we have to explore.
21. Made to explore and inspired by the mountains." 🌲
22. Your hike through the woods will be even sweeter once you reach the mountain top. #outdooradventures Mountain.
23. Fall is a great time to get out into the mountains and explore, with family and friends 🏔
24. Let's climb higher into Colorado's majestic mountains together. Mount Elbert, 13,440 ft above sea level.
25. Mt. Kinabalu, Malaysia. 🌲☕️🍁 #firstoneup
26. When you crave adventures, you feel unstoppable. #myclimbs
27. There's no filter when it comes to seeing the world in all its beauty.
28. jutting skyward from the rocky landscape like old-growth
29. Endless possibilities and places to discover.
30. Here's to the mountains, be here now, and rise with a peaceful heart. —Mountain Workshops
31. We've hiked it up there. We've climbed that mountain! #teamnatural #montana
32. Inhale the fresh mountain air, then exhale a daily positive thought to kickstart your day.
33. A new season brings new adventures. Time to lace up, pack some gear, and get up there. #mountaintopwisdom
34. Wondering what the view is from the top? Join us for a hike up to see! ___
35. Brooklyn, NY to Breckenridge, CO. The perfect end is just the beginning. #newbeginings
36. There's nothing like a food co-op to make you realize how lucky we are to live in this state. #nofilter
37. Happy birthday to the wildest, most adventurous man I know! I love you so much and appreciate all the adventures we get to go on together. 💙🌲🏔
38. Easy-peasy, lemon-squeezy hikes that'll have you forgetting the hustle of everyday life 🌲
39. Found my new favorite trail in @xxxxxxx 🌲🐭 .
40. The view never gets old but it does inspire us to keep climbing.
41. When you're feeling all adventurous and ready to take on your next hiking adventure, this backpack is the ultimate partner in crime.
42. Hiking is my favorite way to spend the weekend🚶🏽.
43. It's time to get back on the trails and find your happiness… hike on! 🌲
44. There's nothing like a coffee on a crisp fall morning with fresh snow crunching beneath your feet. Mmmm makes the taste that much more satisfying. ☕🍂
45. Breathe in, breathe out. We're getting ready for the long weekend—and for some (spur-of-the-moment!) adventures. ✌🏻
46. This is my happy place. #mountainlife
47. Dreamy and peaceful #mountainscape
48. Mountain hardware to help you get to your next level.
49. Make the most of the day and all that it brings . . . #mountainlife #feelthegains
50. There's a reason why we climb mountains. They give us a feeling of accomplishment, hope, and self-confidence. It's magical to have a view that inspires us, and the fresh air makes us feel alive. Plus it
51. You're never alone on a mountain. There are over 1 million people hiking in the US right now. Find them at trackleaders.com
52. Get out there and have a day of adventure in the mountains!
53. I am always and will always be a mountain child.
54. Fall is in the air with its crisp temperatures and bright foliage. The perfect time to get away to our green mountains.
55. 💥There's a sunny side to every mountain🏔.
56. Fall in love with the Great Outdoors—all over again. #greatoutdoors
57. New friendships. New climbs. New adventures. Coming soon to a peak near you, and beyond… #becausealpineisbettertogether
58. When you cross over that mountain, you can take in the view. Then push back down the other side.
59. Snowflake🌨 I love fall weather because I love snow. Let's face it, nothing feels as good on your feet as snow! Even after stepping in snow puddles all day, cold and wet, steps on warm carpet always feel
60. Everywhere you look around here, You can't help but feel the magic of the mountains.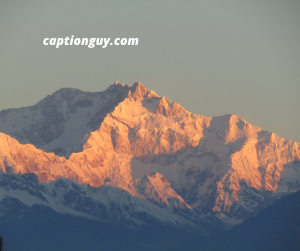 61. Sunsets are the best time to switch off from busy day-to-day life, open up, and breathe in the mountain.
62. That feeling you get when you reach the sign that says, "Welcome to Summit County" 🌲#️⃣ #mountainlife
63. Close your eyes, take a deep breath, and imagine hiking to that hidden spot up in the mountains, far away from city life.✌🏼️
64. Years of trekking in the Himalayas have taught us this truth—you don't have to carry it all on your back. We make sure you get a collection that slides into your world and makes the most of yours.
65. Climb to new heights (literally) this summer. -Kanab, Utah
66. Contrast the cliffside views with the warm campfire while you drink our famous hot cocoa to keep you cozy #campingicious
67. Saturday mornings call for a good book, a strong cup of coffee…and with the right mix of winter and spring weather, even some snow.
68. It's the Adventure Capital of the World.
69. Spring showers bring fresh mountain air and rejuvenating adventures. Set your sights on the horizon and enjoy the great outdoors!
70. Celebrating the beauty of our mountains and the grit of those who shaped them. When you reach for the top, you inspire those around you to do the same.
71. During our fall, we take time to step back and enjoy the view under crisp mountain air.
72. You're a few clicks from the outdoors, where the air is clean, the water is pure, and the views… well, they speak for themselves. Let's get outside.
73. Let's be real—this is one of the reasons we live in Colorado. #🏔 #twoforfridays
74. Hey Sunshine, do you know how to climb?
75. Give your mountain some much-needed love—with a new pair of kicks from our @xxxxxx collection
76. A small travel company, capturing the feeling of a mountain climbing adventure
77. Discover your next adventure. No matter the occasion, there's an adventure trail just for you. _MountainOutlet #AdventureIsCalling
78. The Rocky Mountain range stretches from northern New Mexico, through Colorado, Utah, and Wyoming. Its peaks earn elevations of 12,000 feet or more!
79. A mountain river where the waters run deep.
80. Outdoor environments bring out the best in us. Here's to adventures big and small.
81. Smile, then smile wider. Then at the end of a great day, relax and enjoy the view. #hikingadventures #findyourpark #thegreatoutdoors
82. Don't let clouds steal the show ✌️☁️
83. Where the spirit of the South Pacific meets the soul of Southern California one wave at a time.
84. Climb on. And let the fun begin.
85. Let's get lost together. #mountainselfie #mtnselfie
86. No matter how your mountain is, ours will always be in the clouds. 🌲 #mountainstyle #vacation #travel
87. Because mountains are majestic and amazing.
88. This is the time of year when we trade summer sunsets for fire in the mountains.
89. Two weeks 'till I'm on the mountain. 🏔✈️
90. Show your true colors on the mountain 🏔. Hit the trail and we'll give you a crisp, clean look to match your scenery.
91. Mountain adventures don't end once the mercury drops in the late fall. The post-leaf season is the perfect time to tackle a steep hike or backcountry ski—and there's no better place to do it than here in Colorado
92. Join us on an epic journey up the mountain face at Snowbird this season.
93. Hope you guys have fun, adventure, and great memories while up at the mountain. Ski Long, Drink Cold ☺
94. Our inspiration this week? Hiking to the top of a mountain. Send us your photos where you've reached the peak—or are getting there soon—and we'll feature some of our favorites. Make sure to include the hashtag
95. Am I in the mountains or am I a mountain?! 😯
96. It's about that time of year for cozy burritos and mukluks. And a lot of naps. 🌲🌱
97. Breathe in the breathtaking scenery and crisp fall air as you blazed past trailside trees into peak season.
98. Fall into Savings! 🎆 Take 20% OFF your entire order with code FALL SALE ✂️
99. Just a picture of me and my view, standing on top of the world.
100. There is a frontier in your mind, beyond which you cannot go. It is a Frontier of Discontent. Beyond it lies real adventure. – D.H. Lawrence
101. The best moments in life are when we can just stop and smell the roses 🌹
102. What you hold on to always makes your life better. Going #allin for the past 19 years. The last 14 as your President! Thank you @xxxxxxxx for everything you do, and for the
103. Marco took a walk to the forest and got back with this woodsy report.
104. Endless. A mountain range captions for Instagram
105. I'd rather be in Colorado than anywhere else in the world. 🇺🇸 #mountainlife
106. Be present in this moment, and the next, and the next. #MountainMass
107. There's no place like your home mountain. -Raymond Femmer
108. Get away with us this weekend at any of our Rockies resorts. 😎
109. It's hard to explain how you feel standing in front of a mountain but here it goes…
110. Loving the fall colors from our #mountainview HQ!
111. Life's too short to stay in the flatlands. Get in your pickup truck and come explore the mountains with us. 😘
112. It's amazing how a little sun can lift your mood and your spirits. Been missing the mountains lately?
113. Get into the peak of fall with pumpkin spice lattes, cinnamon rolls, and crisp temps.
114. Home sweet home—at the top of the world.
115. There are too many mountains I haven't climbed, rivers I haven't swum, stories I haven't lived… Getting better at seeing the world as a place of endless possibilities gets me excited.
116. Hike your way through the season in some of our new favorites, now available at the North Face store.
117. Stories and mountains are the same. They're not really finished, they're just abandoned. ~ Tom Waits
118. Drinking up this view. #coffee #pikeplace
119. A moment before dusk. You are allowed to stop, to reflect, and to take in the breathtaking view.